In this age of Bollywood movies thousands of movies are being released every year and with that bunch of movies you there are a group of movies that are biopics or inspired from true incidents. Most of the movies make a mark in the heart of audiences with their storyline and the acting presented by their actors but there are many movies which do not create any adrenaline rush to their audiences.
So, from such huge rush of making biopic movie a very well-known director Vikas Bhal who has given us memorable movies like Queen, Udta Punjab, Manmarziyaan and many more have come up with an inspiring real-life story called Super 30. Starring Hrithik Roshan and Mrunal Thakur this movie was released worldwide on July 11, 2019.
The last movie released of Hrithik Roshan was kaabil which was released in the year 2017 and he is back in the industry with super 30 and as per reports the critics and audiences are liking it very much as per the story and acting.
Super 30 is a real-life incident taken from a mathematician educator from Bihar Anand Kumar. The movie begins with one of the Anand's former student Vijay Varma who is seen giving his credits to Anand for his live changing guidance that eventually led him to become a globally acclaimed scientist. Further, the story takes us to the journey of Anand Kumar who is a great Mathematician and join a reputed Education Institution to train rich kids to crack IIT's and IIM's. Later in the film, he realises that there are hundreds of poor students who cannot afford such quality education and gets lagged in terms of getting proper training so he decided to train all those poor students and help them crack all the major examinations to make their future bright.
He then starts a special program called Super 30 where he will be training 30 students from a poor background. He has to face a lot of challenges while training them that makes the audience very sad and heart-breaking.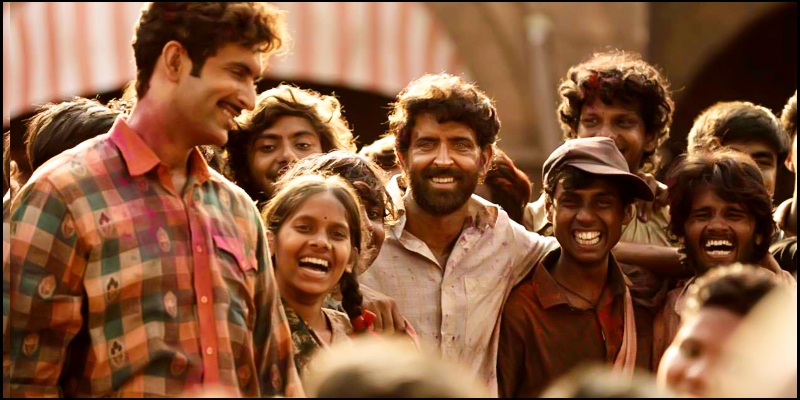 Now coming towards the technical verdict, the movie cinematography was done great with a lot of detail shots along with the audio quality is just beyond amazing. The editing of the movie was pretty decent as there are a lot of unwanted scenes mentioned. The cast of the movie suited best in all and every character as per the situations.
Our verdict of this movie will be a must-watch for all the Indians and especially students who need some inspiration to study and work hard. Thank You for reading.