Music heals the strength to heal the soul and mind. A real person knows that what it feels to listen to the music in live concert. India has always been rich in music whether western or cultural. In this article we have mentioned some great music festivals which happens in India.
Hornbill, Nagaland – It is the biggest music festival in the country. It is a seven day festival which happens in kohmia, every December. It is an initiative by the Nagaland government to showcase the the talent of the multi ethnic tribes.
Magnetic Fields, Rajasthan – It happens in Alsisar Mahal in Shekhawati, Rajasthan. It is an awesome three day music festival. It is held in December every year. It promotes the fresh sounds and offer a platform to break into the music industry.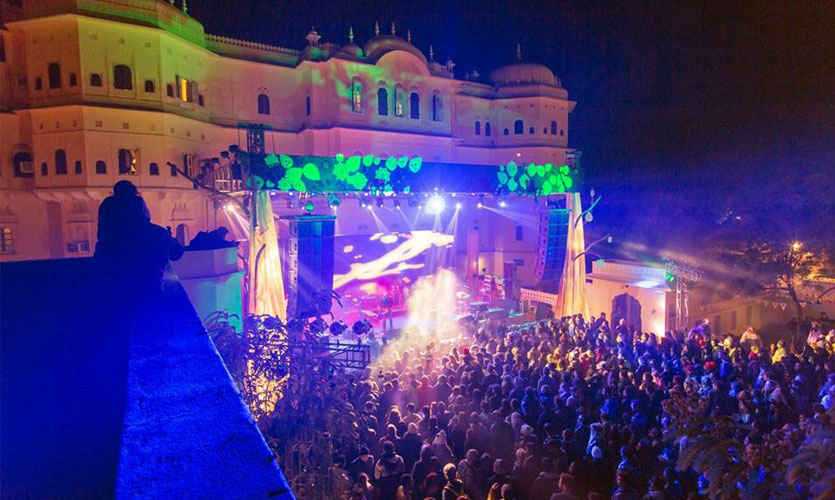 Mahindra Blues, Mumbai – It takes place in February in Mumbai. It promotes the local blues community by bringing established blues artists from the world in one platform. Tourist can enjoy local food and nightlife with elite music festival.
Storm, Bangalore – It is of three nights. It is organised in the outskirts of Bangalore. It is held in January. It is known for its vast lush venue. It has a mix of adventure sports and live music. The festival promotes the environmental sustainability within its venue. It is the eco friendly festival.
Jodhpur Riff – This festival shows the traditional folk music and art of Rajasthan. It takes place at Mehrangarh Fort in Jodhpur. It happens in every October, during sharad purnima. It provides platform to local and international artists.
Escape, Naukuchiatal – It is the three day festival at Lake Resort near Nainital. It features bands, photographers, painters, tattoo artists, etc. It is known for its quality music and hypnotic atmosphere.
Sula fest, Nasik – It takes place in Sula Vineyards of Nasik. It is the mix of electronic music, dubstep and reggae. Here the wine runs like sea. The fest has collaborated with yoga house. It includes hot air balloon rides, foot massage, tarot card reader. It is a very energetic fest for music lovers.
Music has always been included in every celebration in India. The combination of western music and folk music makes every music festival of India very astonishing and fun. We hope this article would help you to plan your next trip to any of these best festivals.
KEEP ROCKING!