Fast & Furious series has become famous from the beginning, when the first instalment came out. The series has acquired immense following all around the world. The latest in the Fast and Furious instalment is Hobbs & Shaw which was released in early august 2019. In this article we write about the review of the movie Hobbs & Shaw and why there is so much hype about it.
Fast and Furious: Hobbs and Shaw movie is directed by David Leitch, starring Rock Dwayne Johnson, Jason Statham and Idris Elba in lead roles. This movie is a treat for action movie lovers as there are huge heavy action sequences that will make you get up from the seat and cheer.
Each instalment of fast and furious series has been increasing the dosage of high-octane action and thrilling scenes. The recent instalment is no less. In the previous series of Fast and Furious, both Shaw and Hobbs are rivals who can't stand together. In this movie Idris Elba who plays the character Brixton, is a genetically modified cyber human, who calls himself as black Superman, is the main villain of the movie. To save humanity from Brixton, Both Hobbs and Shaw work together along with Shaw's sister Hattie, played by the elegant Vanessa Kirby.
The movie has plenty of one liner dialogues which come in as a surprise and insulted. The makers of the movie kept in mind the sincerity and seriousness in the older instalments and also kept alive the family bond thing, which is the main theme behind all the parts. Second half of the movie is where the real fun begins, when Hobbs meet with his Samoan family, they perform tribal Haka Dance before the battle which is a feast to watch. The adrenaline dripping action sequences is what you should look in the movie most. The bromance between the two actors worked like a charm and the movie is pretty fun and they have maintained a spy thriller vibe throughout the movie unlike previous series.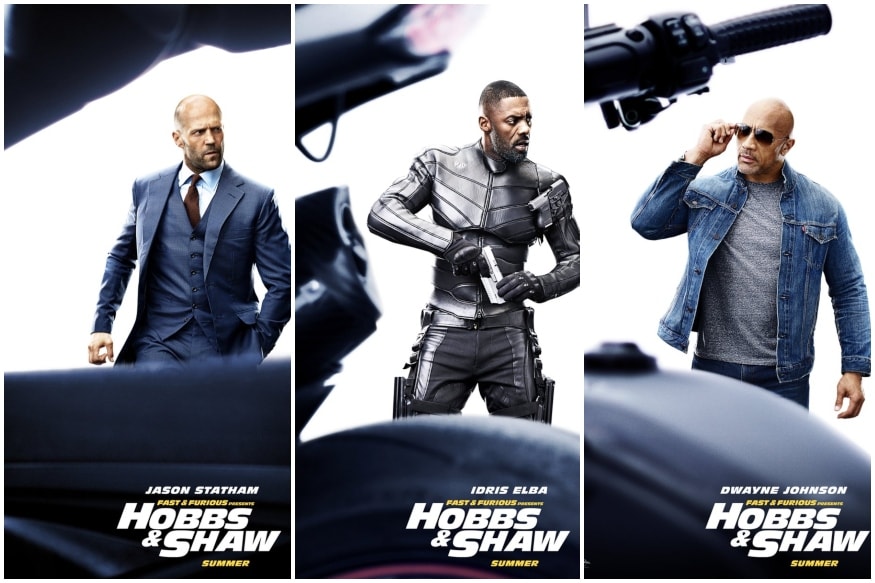 Even if this movie is not up to the level of previous instalments, Hobbs and Shaw is a treat for hardcore high-octane action lovers, as there is a lot of action going on every few minutes. Idris Elba nailed his role as Brixton the cyber enhanced human. Go watch this movie if you haven't watched it yet. Our rating for the movie is 3/5.