When anyone asks you about the best day of your life, most of us have always had the same answer our school days and college days. The best time when we used to with our friends.
The new movie chhichhore has been released and it was directed by the same director who has direct the super hit movie Dangal Nitesh Tiwari. The main motive of making this movie to show the school life and the college life of a student and how they deal with it. A group of friends has reunited after some of around 2o years after they have passed out from engineering college to help their own time.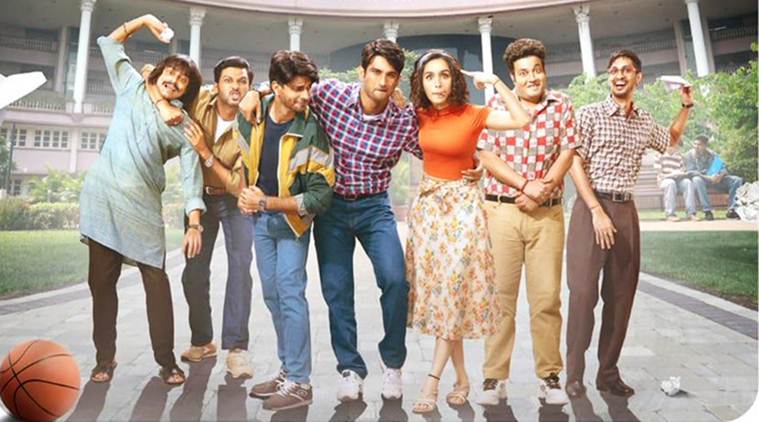 Director Tiwari who was also a co-written the film with Nikhil Mehrotra and Piyush Gupta, who has been graduated from IIT Bombay himself. Chhichhore is one of the best movies because of the reason people have been connected with it.
Story: Raghav his son has achieved a parent succumbs who have been cut off entrance exams.  The film starts with an Aniruddh and Maya's who is played by a Sushant Singh Rajput and Shraddha Kapoor) who has been failing to secure a seat in the topmost engineering college, on the other hand, their mother and father was a rank holder.
The gang starts with a telling story about eventful college life to the kid. This all about a college drama and which has been performed by Shraddha Kapoor, Sushant Singh Rajpoot, Varun Sharma Sexa, Tahir Raj Bhasin as Derek, Naveen Polishetty as acid, Tushar Pandey.
Sushant Singh Rajpoot has again performance great in chhichhore. He gets the best shoot of these talents and Varun Sharma has also been delivered and a great piece of acting in chhichhore.
The movie has come up with a great important message on exam pressures, the director of this movie has come up with an Amazing, great story. Director Nitesh Tiwari has appealed to all generations, but the has failed to create the magic that memory of college.
Chhichhore is a onetime watch movie for those who are still in their college life. If you have completed your studies then you will make sense to watch this movie.
Above we have written a content that is all about a movie review of chhichhore. If you have this content make sure you have comment down below and thank you for reading.