Are you a music lover? If you want to experience something very interesting in music then you must attend any music festival which is happening in your city. Many organizations organize music festivals across the cities in different states so for that you have to be a die-hard music lover and be aware of news what's happening everywhere to stay updated.
In this article, we have come up with some of the best music festivals in India that must be visited once in your life to get some adventures music experience.
Sunburn is called the most iconic and favourable premium electronic music festival hosted in India. It is also called Asia's largest 3-day electronic music festival in Goa where you will get to see artists from various cities across the world. In 2011 Sunburn introduced Sunburn Arena bringing some of the world's best DJ's like Avicii, Dash Berlin and many more. The Sunburn music festival generally organised during New Year's Eve or somewhere between February or March.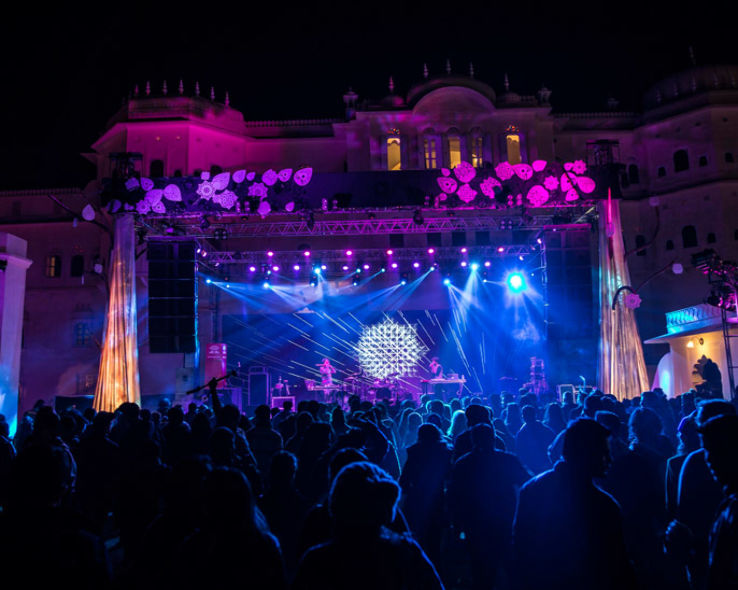 Organised during the month of mid-December Magnetic Fields is a playground for the young heart, within a luxurious and indulgent backdrop, Magnetic fields show glimpses of the rich combination of Indian as well as western culture. This festival organises its shows at various part of Indian cities but the recent edition of the Magnetic Fields was held at Rajasthan, India. If you are in love with music and want to experience some of the best music listening experience then you must visit at least once in the Magnetic Fields music festivals
Enchanted Valley Carnival
Enchanted Valley Carnival music fest offers you the most unparallel experience with a lot of adventure in music. It is just not another common music festival with lots of electronic music and dance but in the Enchanted Valley Carnival music festival you will have a lot of experience in other kinds of stuff as well such as camping, adventure sports and many more adventure activities to get some extra entertainment. If you wish to visit the Enchanted music valley carnival the make sure to book advanced tickets as this event will be conducted during the mid – December in the city of Lonavala, Maharashtra, India.
India is a very large country with lots of vibrant festivals and culture, we hope the above discussed best music festivals in India in this article has solved your issues of searching some of the best. Thank You for being with us.